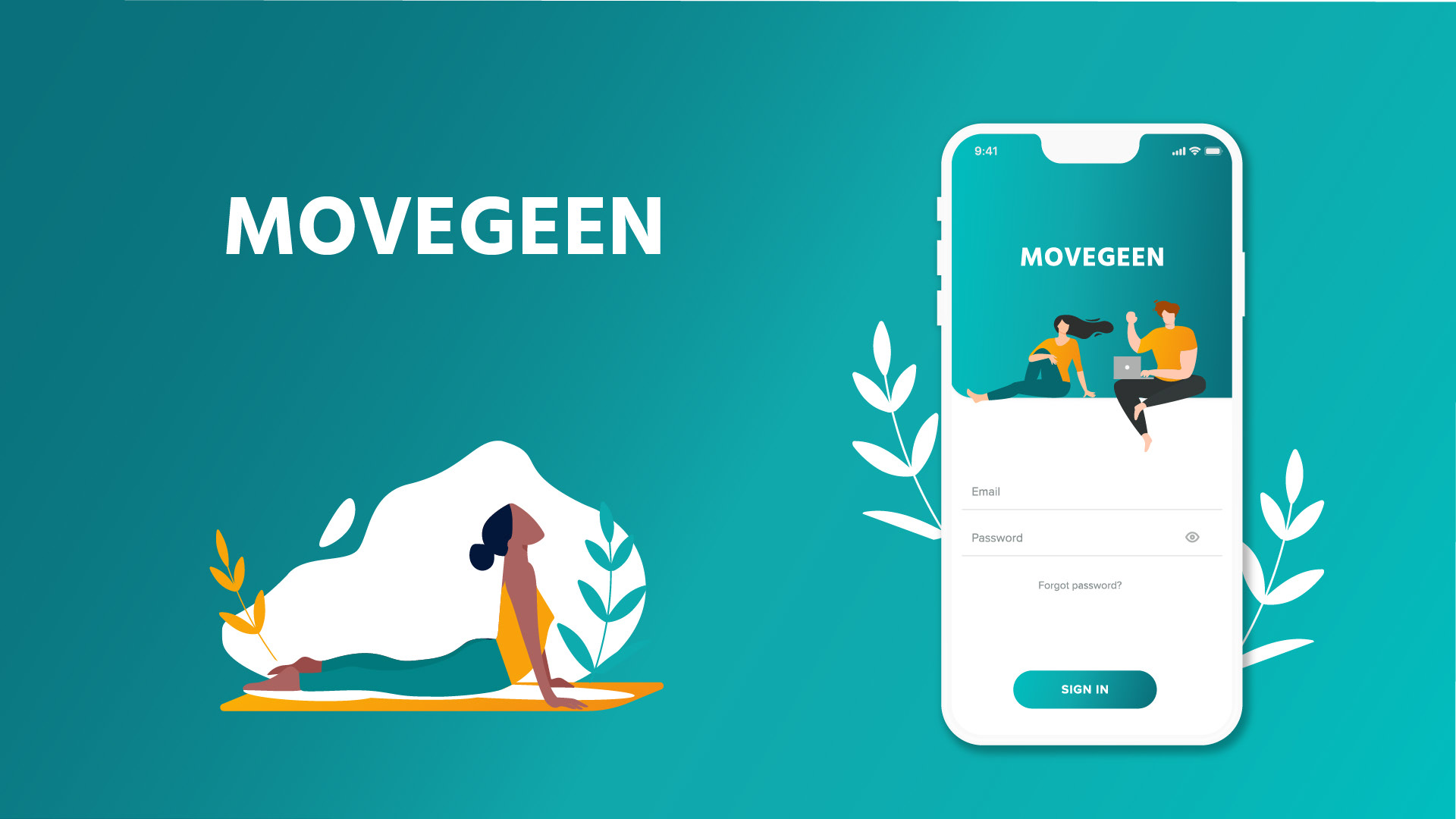 Movegeen is a Czech project that focuses primarily on physio/rehab telemedicine and musculoskeletal disorders from the sedentary lifestyle.
It digitize physio/rehab procedures, implementing a smart web with an intelligent AI chatbot and a mobile app.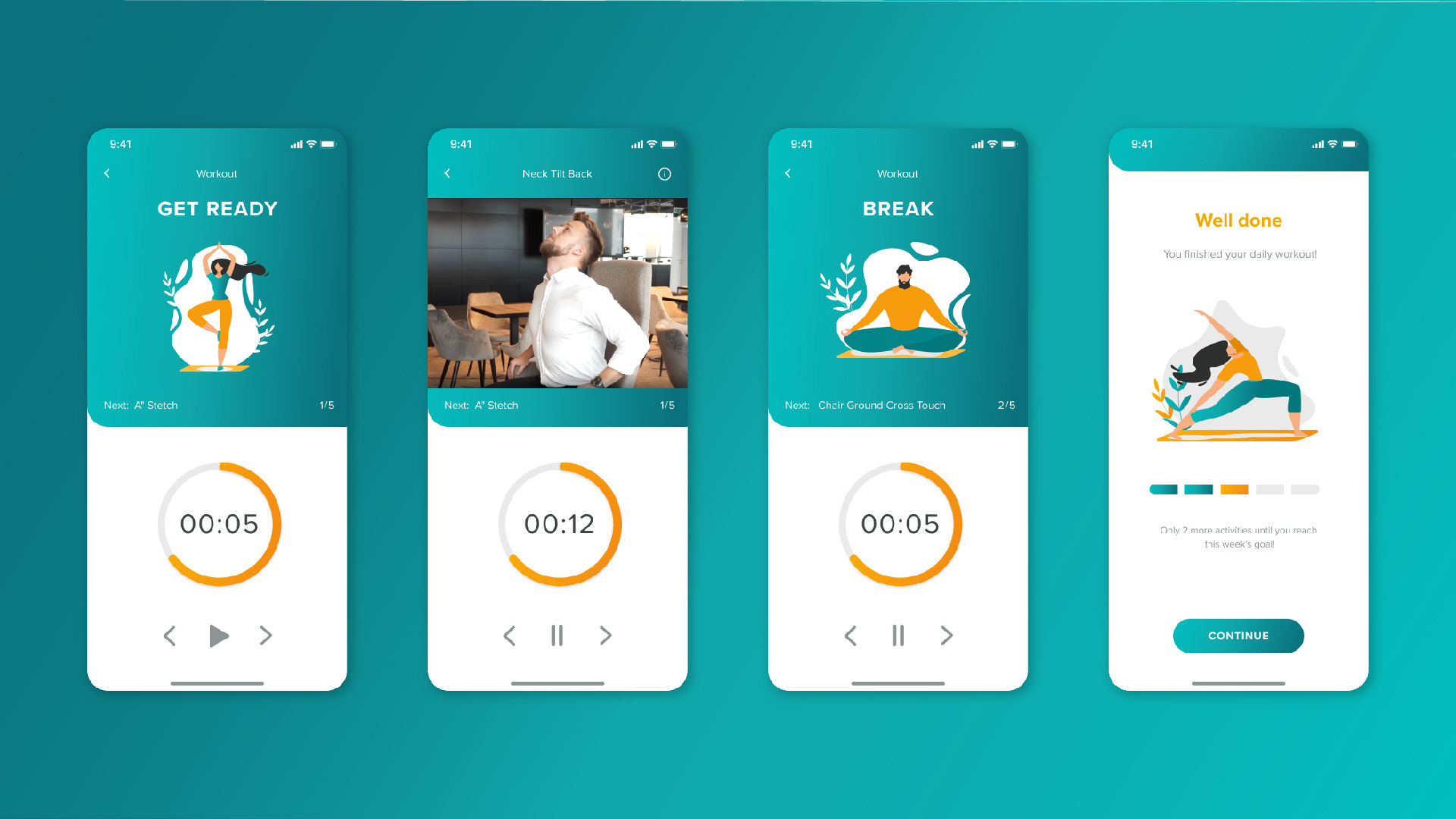 The goal was to create a web app for managing the whole physio/rehab procedure remotely. The first step was to create a knowledge base focused on musculoskeletal disorders from the sedentary lifestyle using a blog and AI chatbot technology. The second step was to implement an optimized video gallery and create a functional mobile app.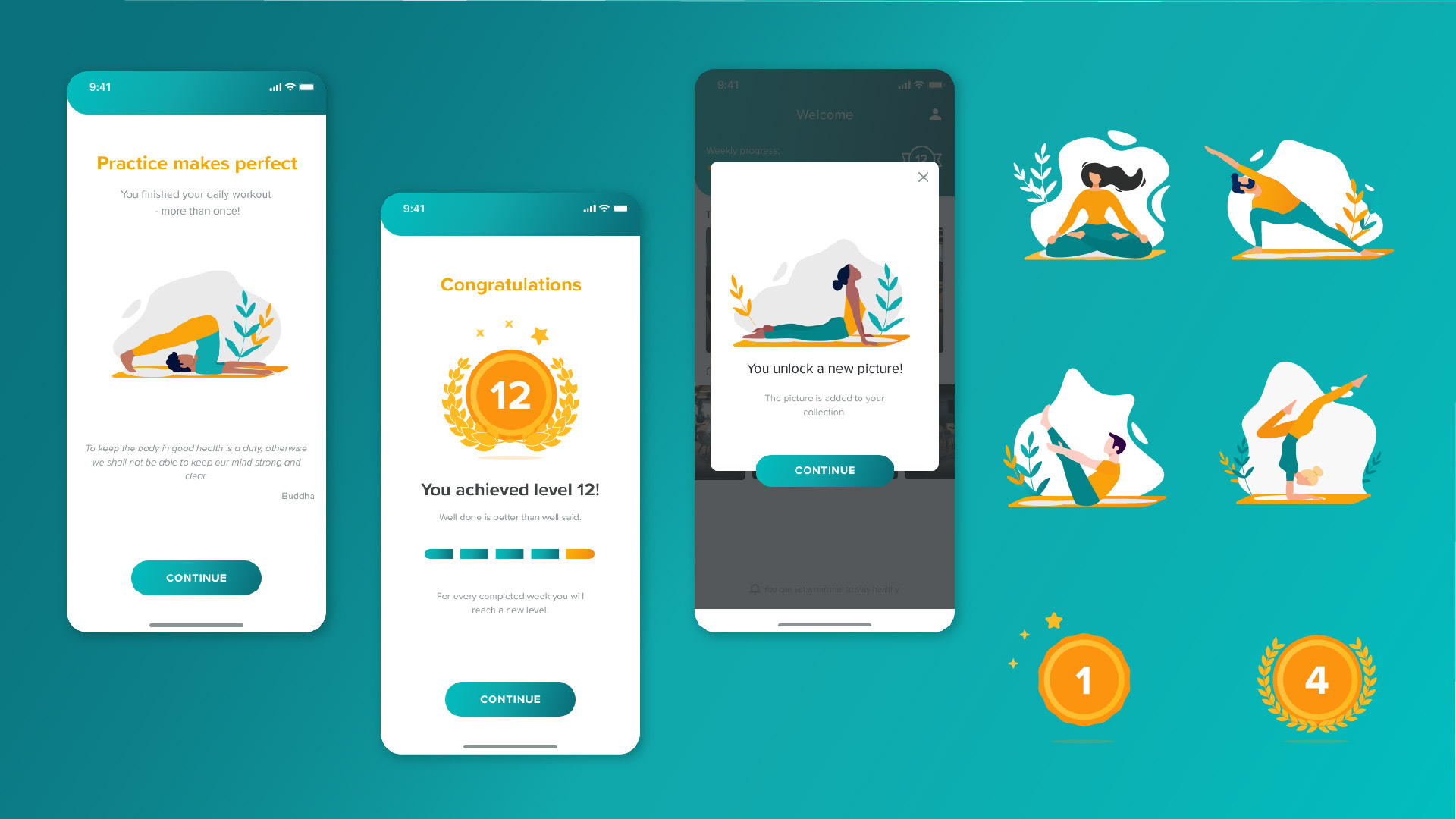 To meet the UI/UX requirements, the app had to be very user-friendly. I used illustrations to help to keep users attention.  Also I came up with a 5 days challenge, in which, when a person finishes a weekly workout they unlock a new level. As a reward they get a new illustrations added to their collection. Levels also helps to track the progress and encourage diligence to the workouts.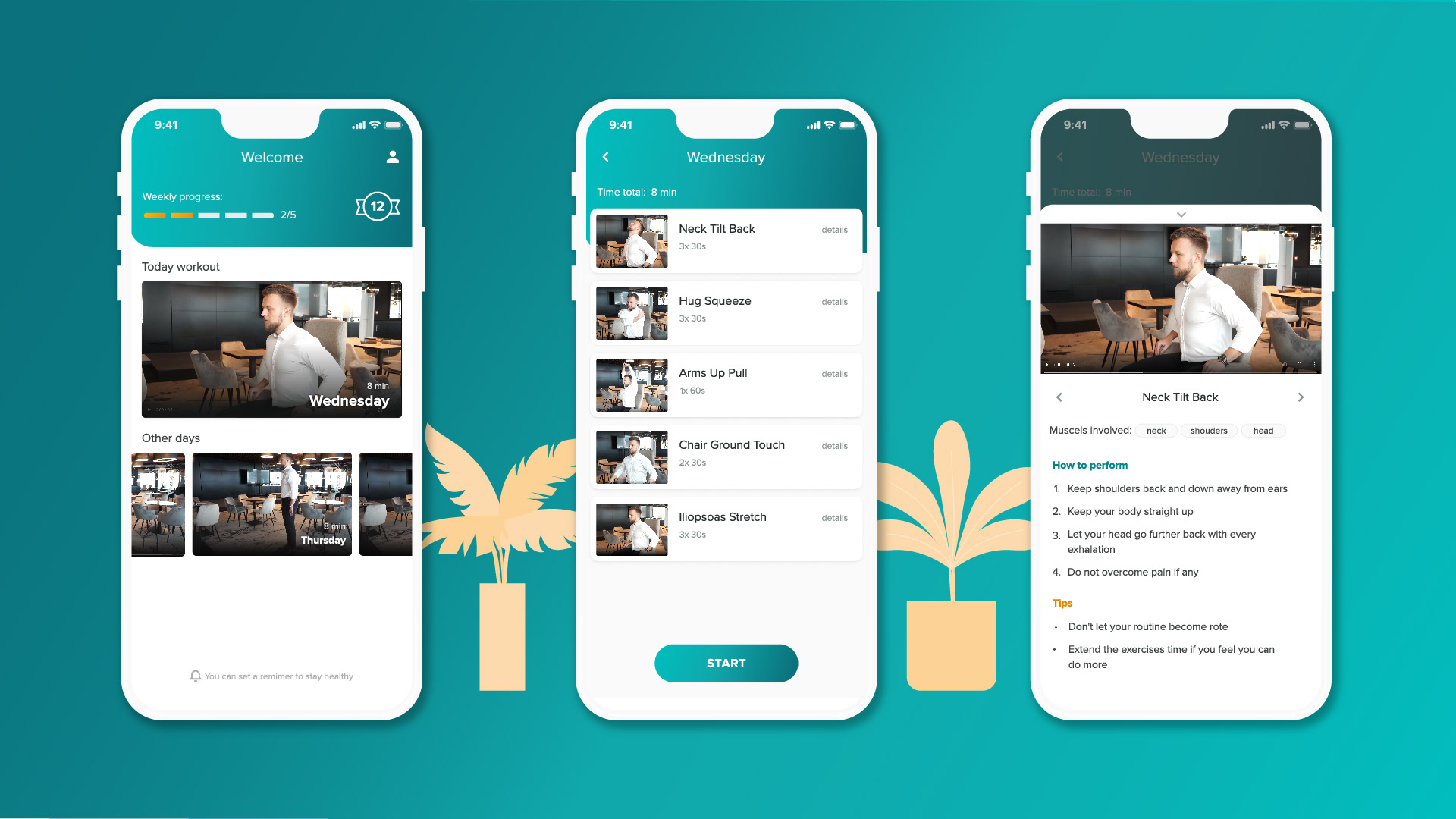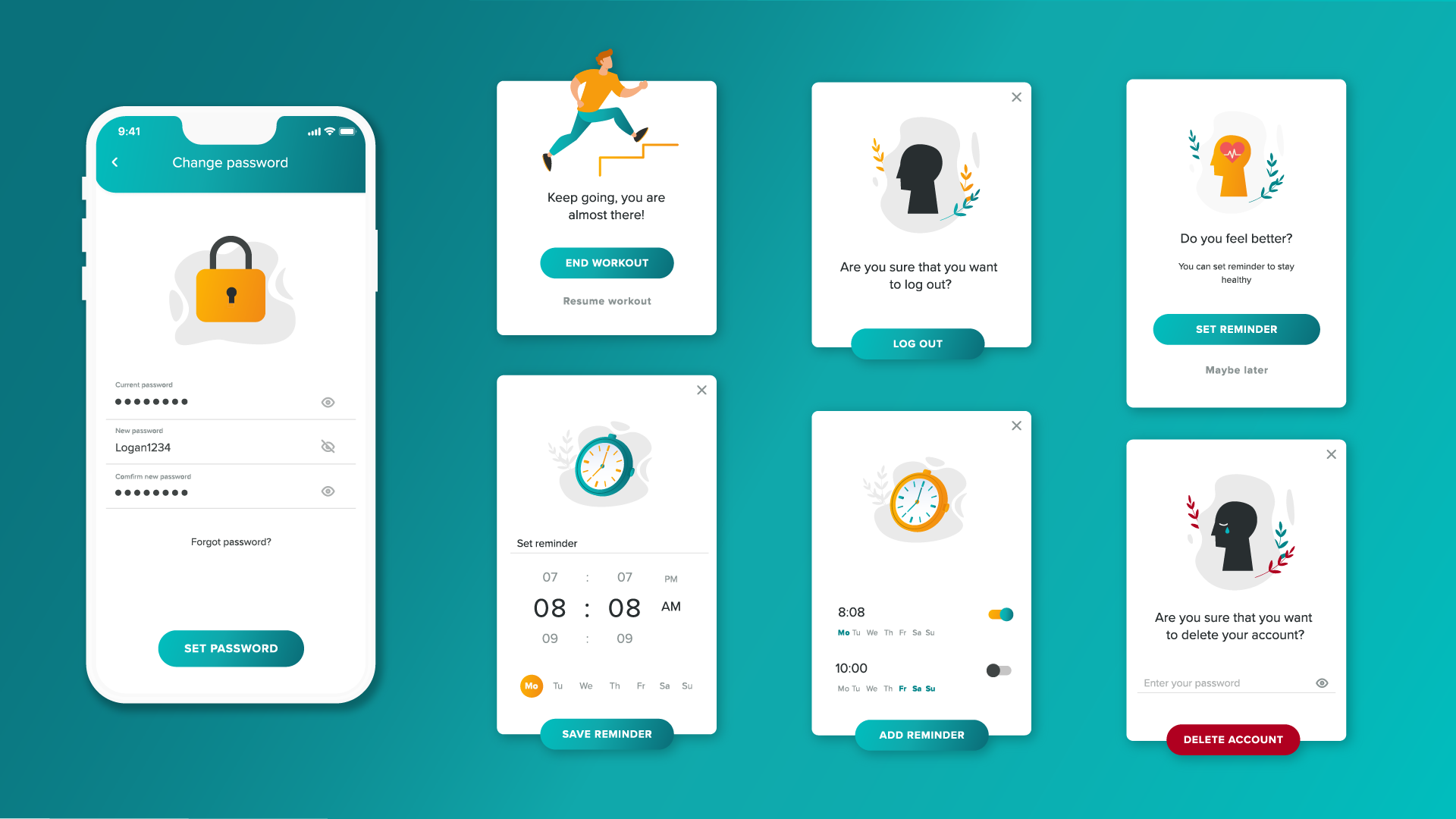 In a next upgrade new functions were added.  The user now has the option to book an appointment with a consultant for credits. Consultants can show how to perform exercises correctly, help with pain in certain parts of body and build a personal plan, which can be viewed under "My exercises" section. 
On the main screen there is also a short fact about movement & health. This fact changes every day to keep users engage with the mobile app.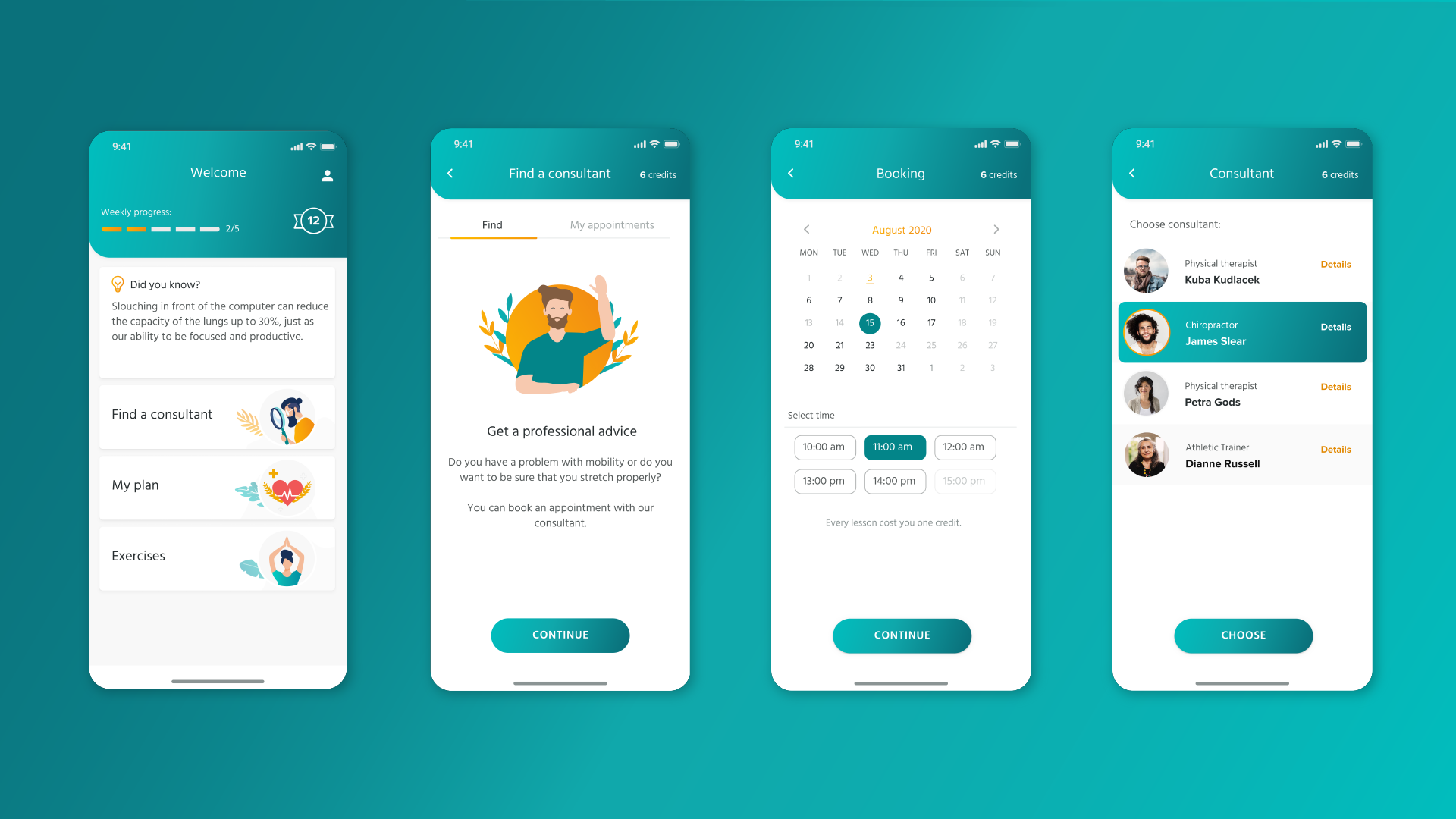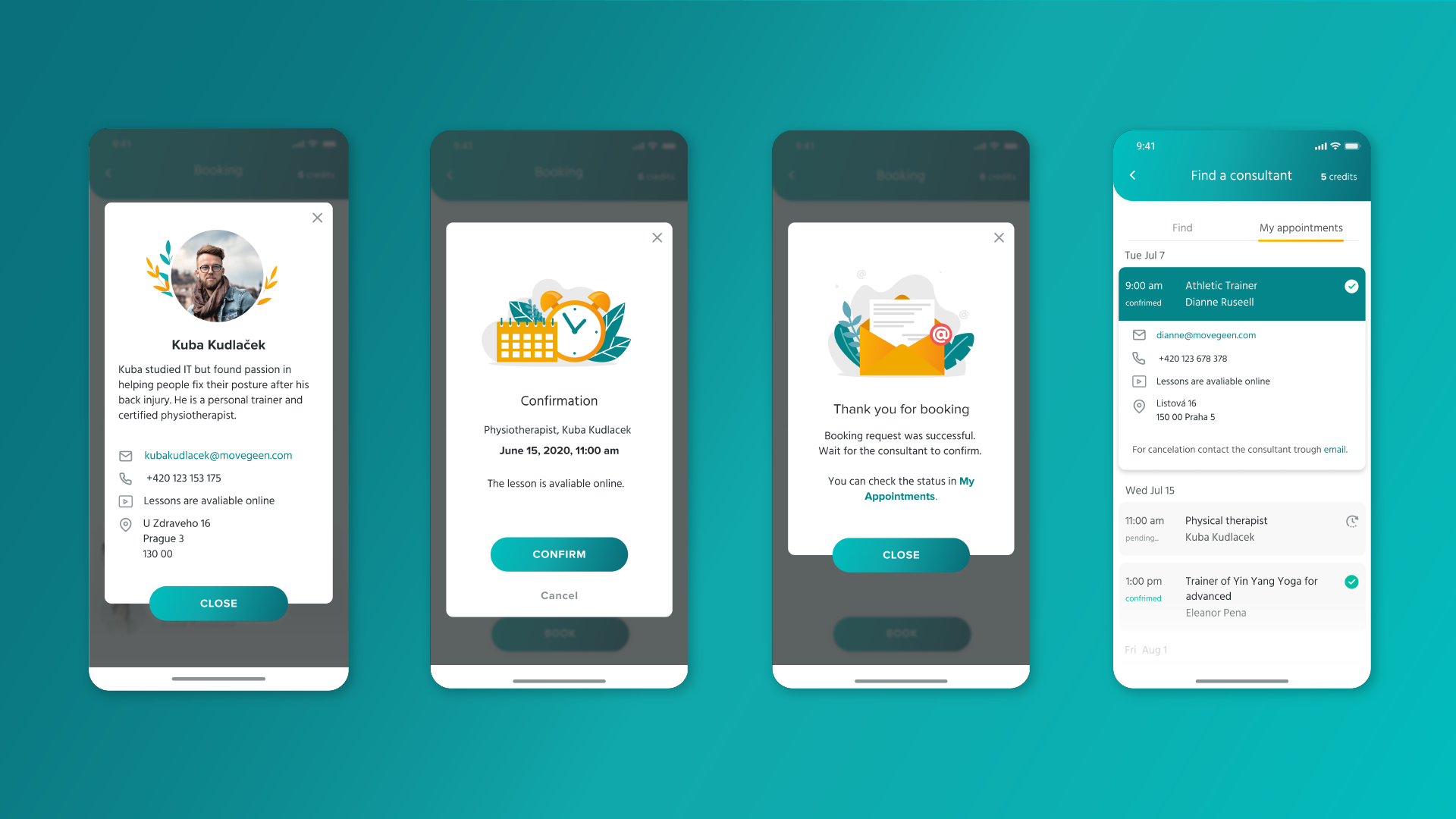 Amount of given credits depends on company policy. For better understanding how it works, I added a set of illustrations.
A company can motive its employees even more with a reward system. After finishing exercises after certain amount of days, users can claim rewards for their hard work.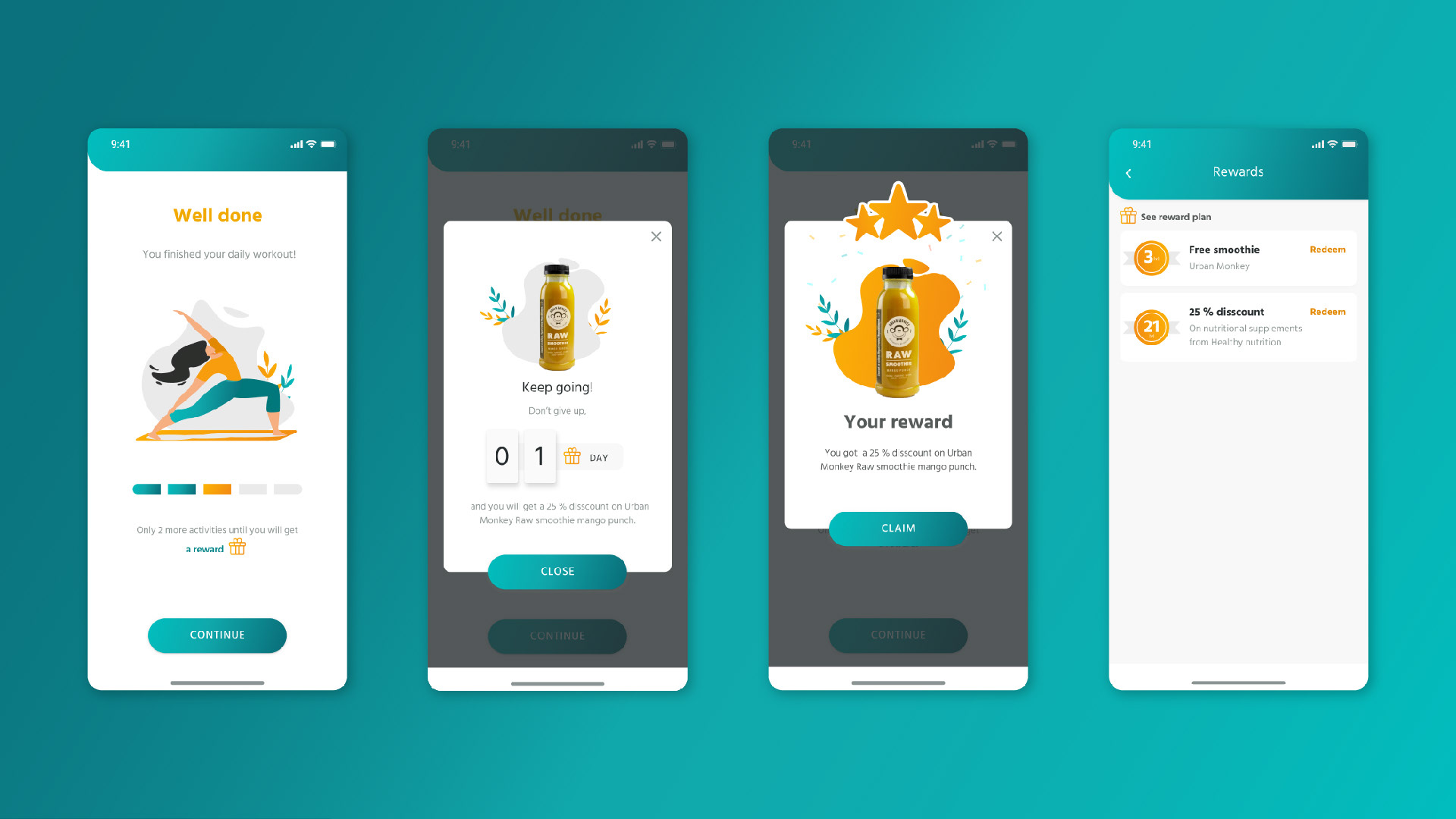 Here you can see early stage of the process. The home page was originally what is now called "exercise" section. But soon we realize that that would not distinguish Movegeen from other apps. To bring extra value, we add option to book an appointment with a consultant.