"Sometimes it can be hard to keep loyalty cards with you
 and not left in your second pair of jeans."
With a unique ID, there is no need to remember multiple passwords and fill registration forms. 
With everything in one place, a single bar code works in every shop.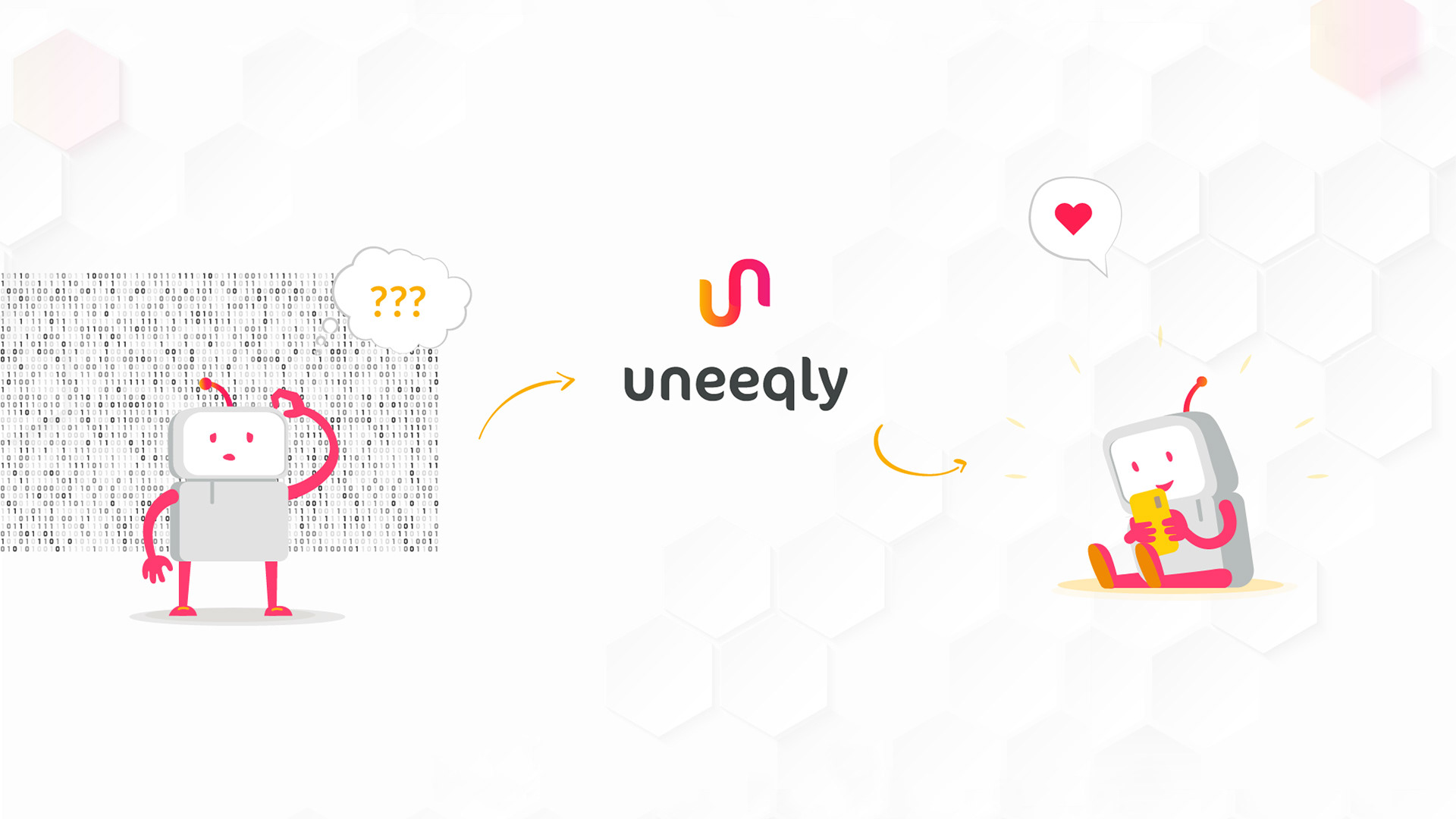 The original concept of a password was replaced with an email code. First we decided for 4 characters but for security reasons we added 2 more characters. There was an idea of 8 symbols but a 6 character code with over 2 millions of combinations proves to be enough.
The code is valid for 5 minutes. After 12 unsuccessful tries it locks for 12 hours.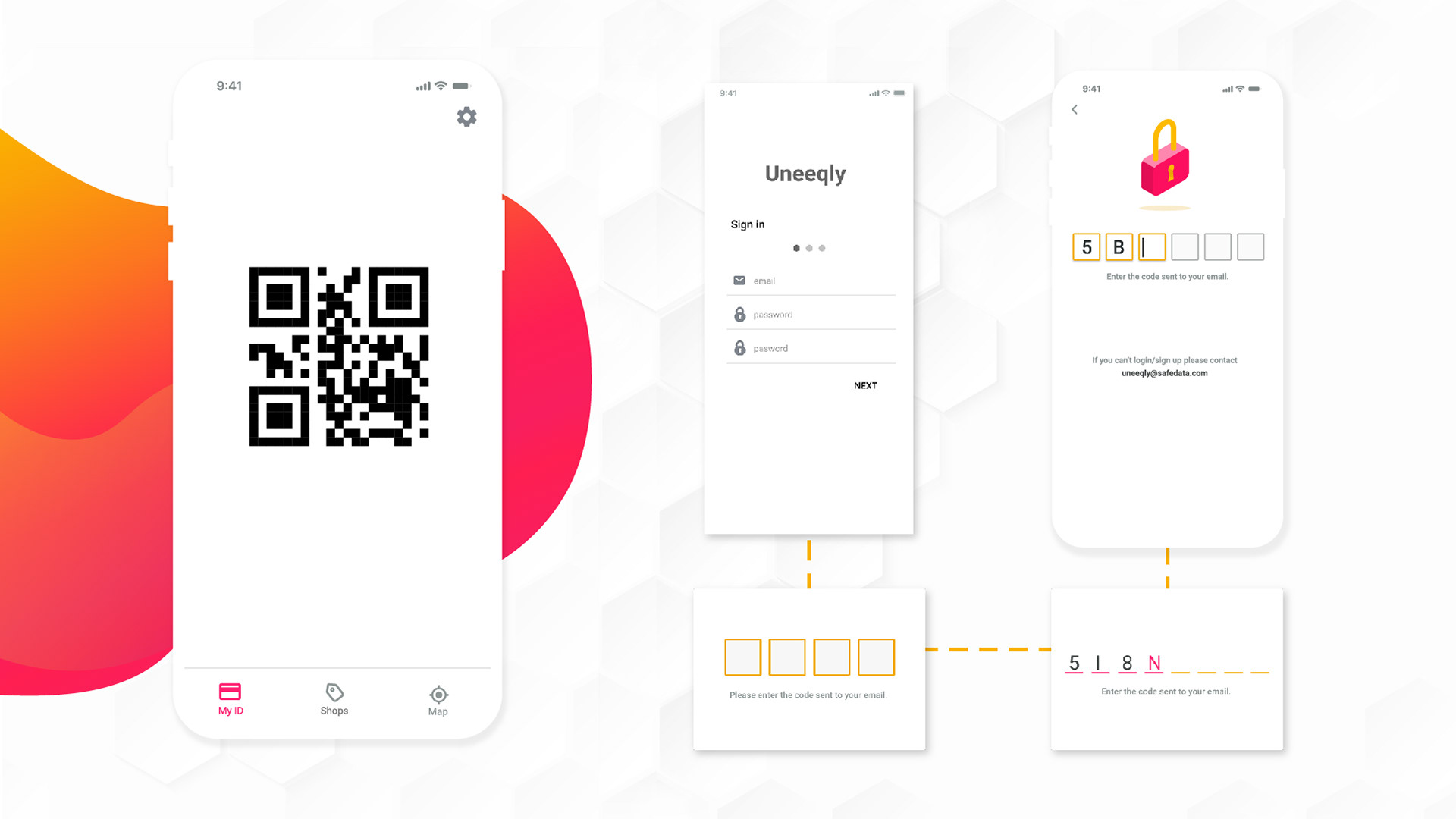 Uneeqly doesn't just show offers from your favourite shops but also gives full access to a loyalty program with ready to go vouchers.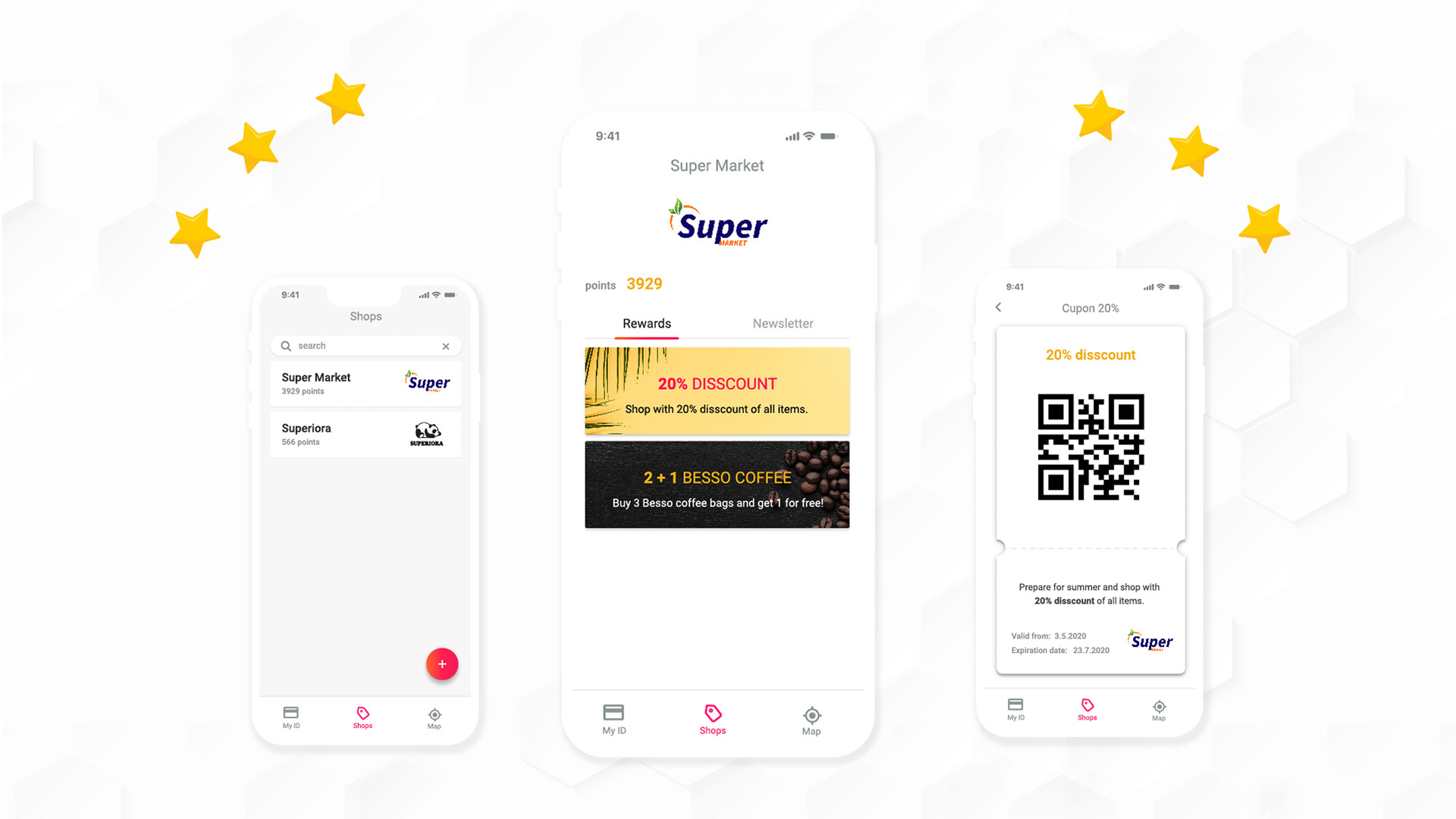 Using Googles maps, the user can easily locate their store seamlessly.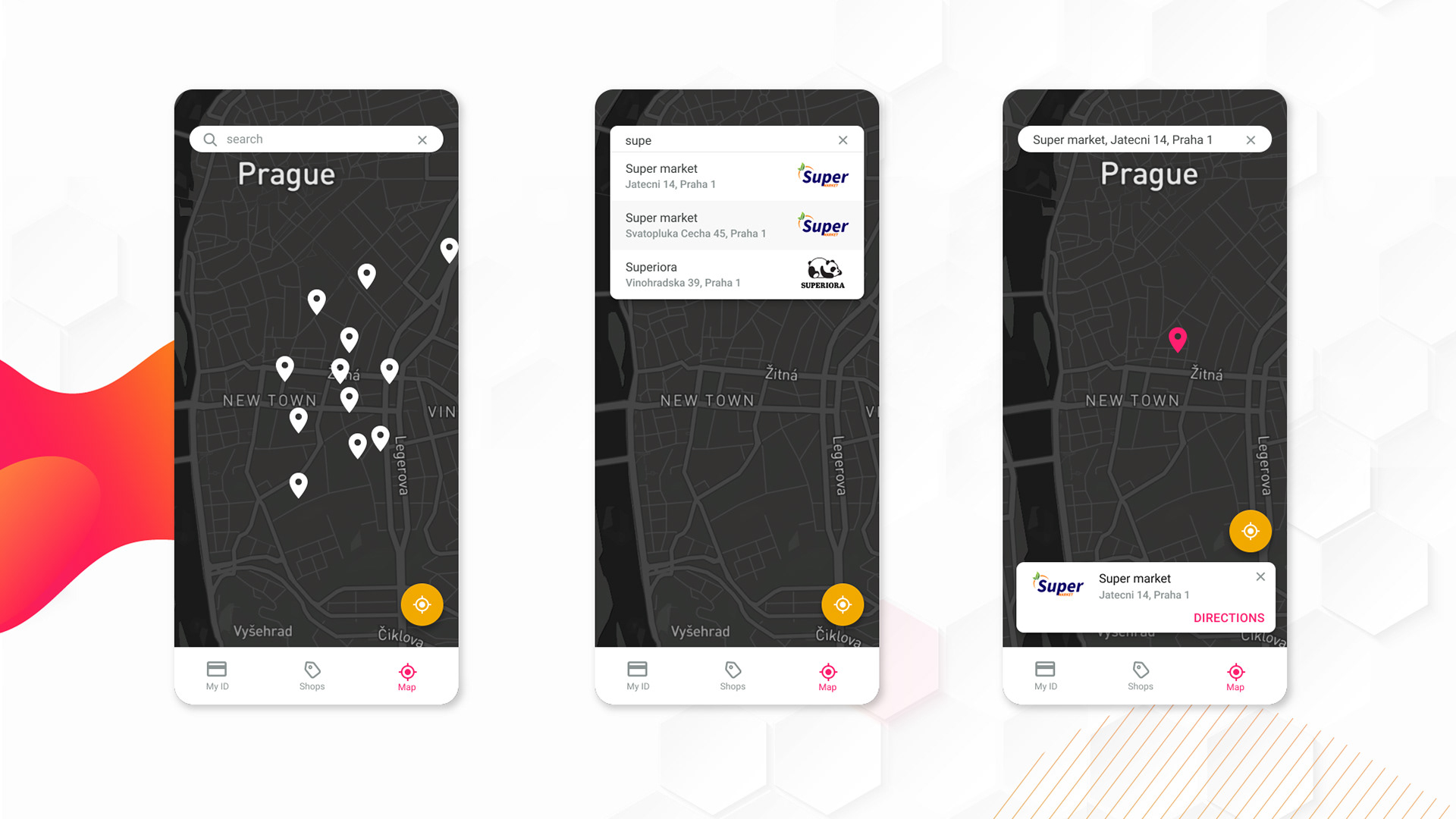 I created a logo to fit that expresses the joy and happiness of connecting loyalty cards.
This project was a pretty big task, from UX to UI, logo design to small animations.  I especially enjoyed playing around with these illustrations.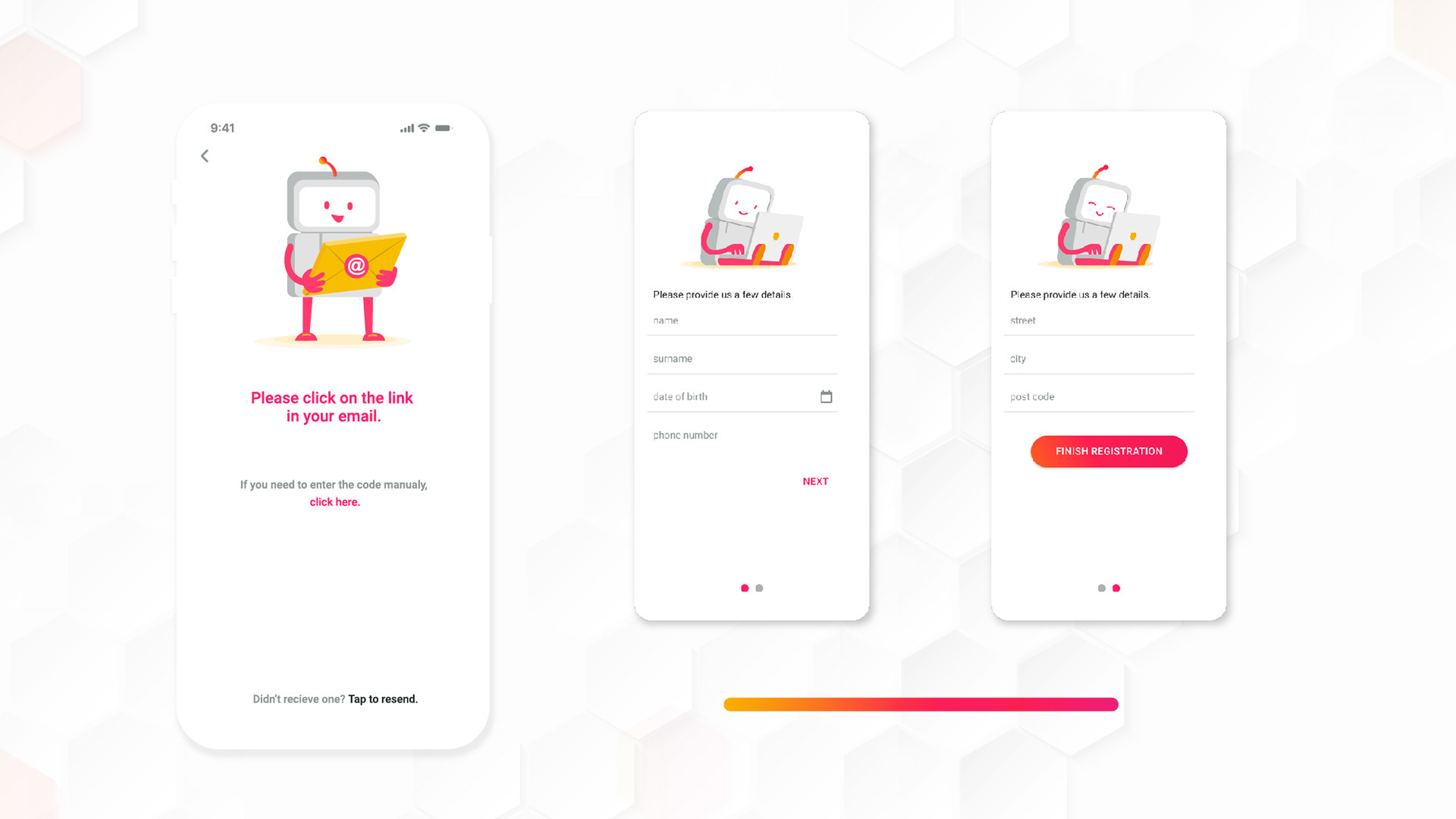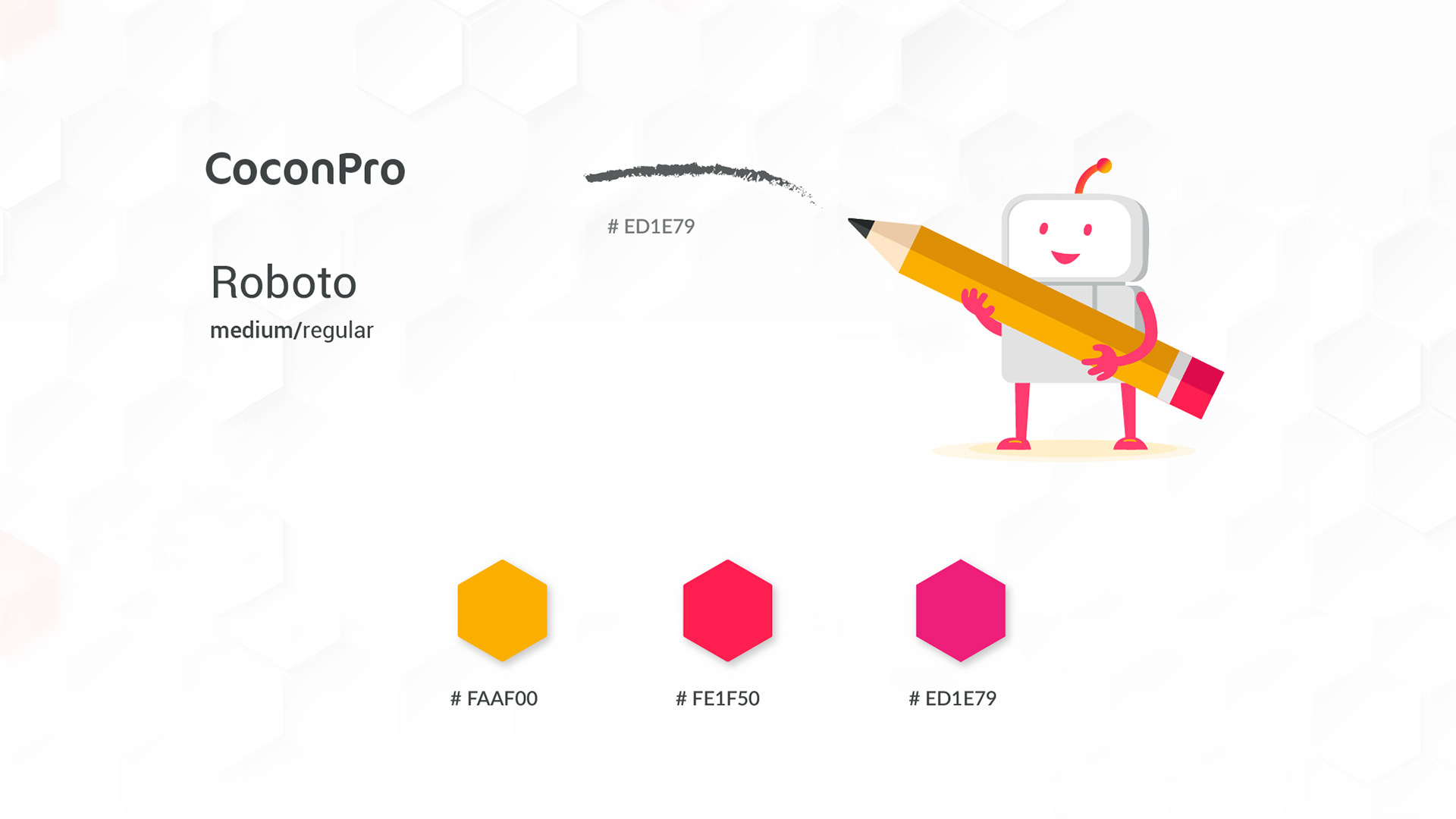 Here you can see a little bit more behind the process.