In 2016, I spent 3 months in the beautiful Yellowstone national park. In that time I took lots of pictures, which made it difficult to choose one to represent the whole park in this project.  
I decided not to use the typical The Grand Prismatic Spring and went with the Mammoth Hot Springs.  Despite the great weather the sky was smoky because of surrounding fires giving a mysterious effect that put focus on the mound of minerals .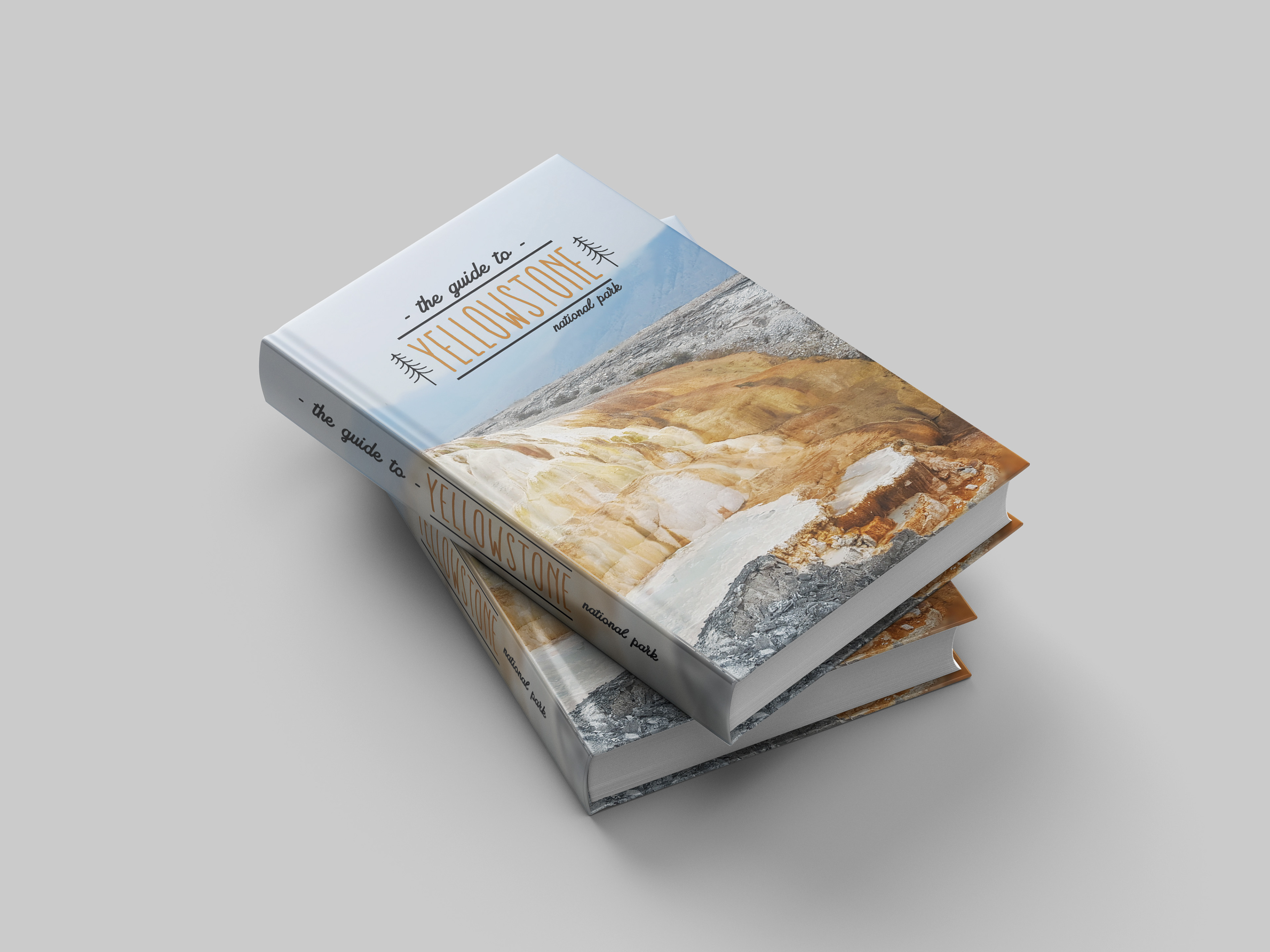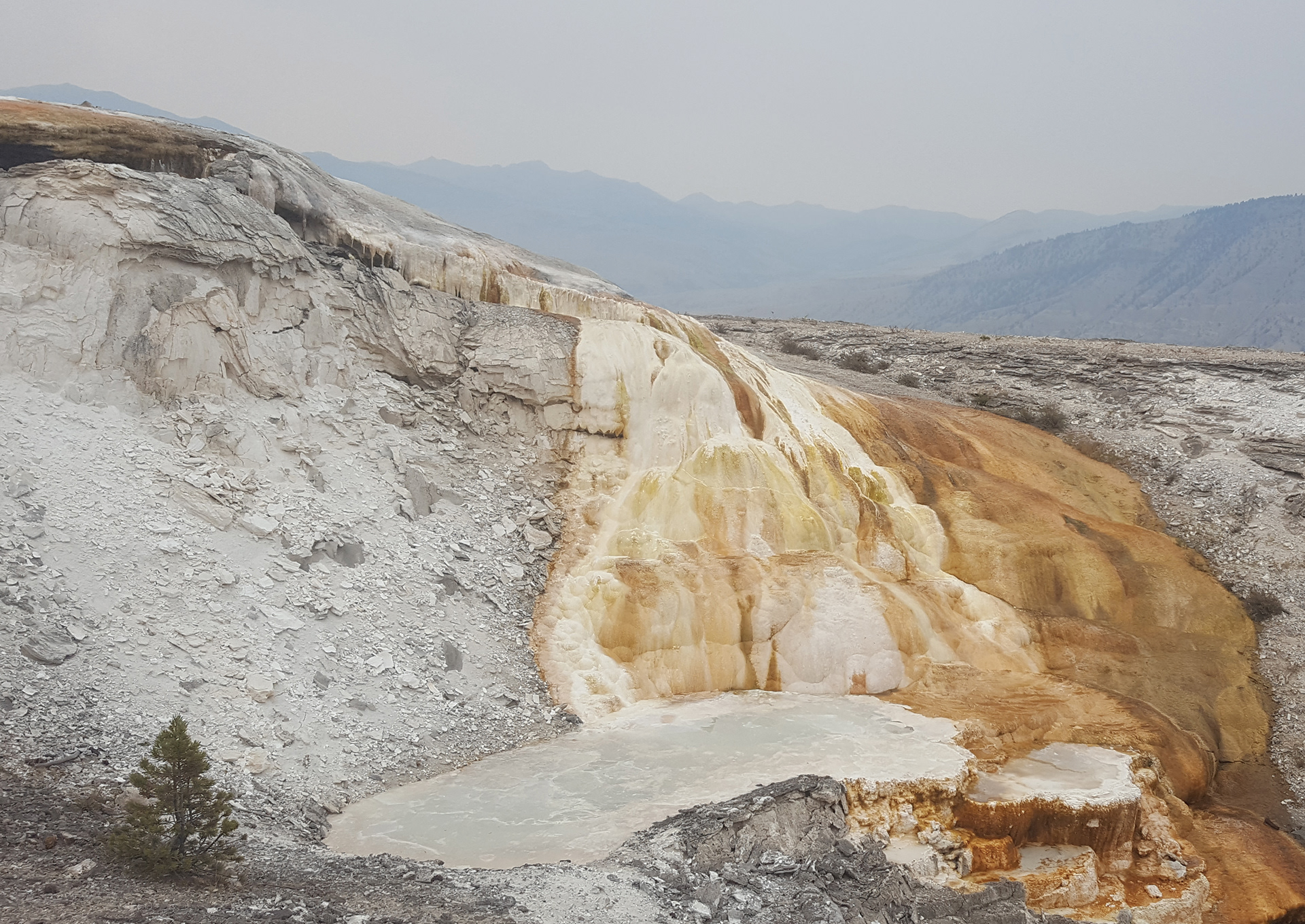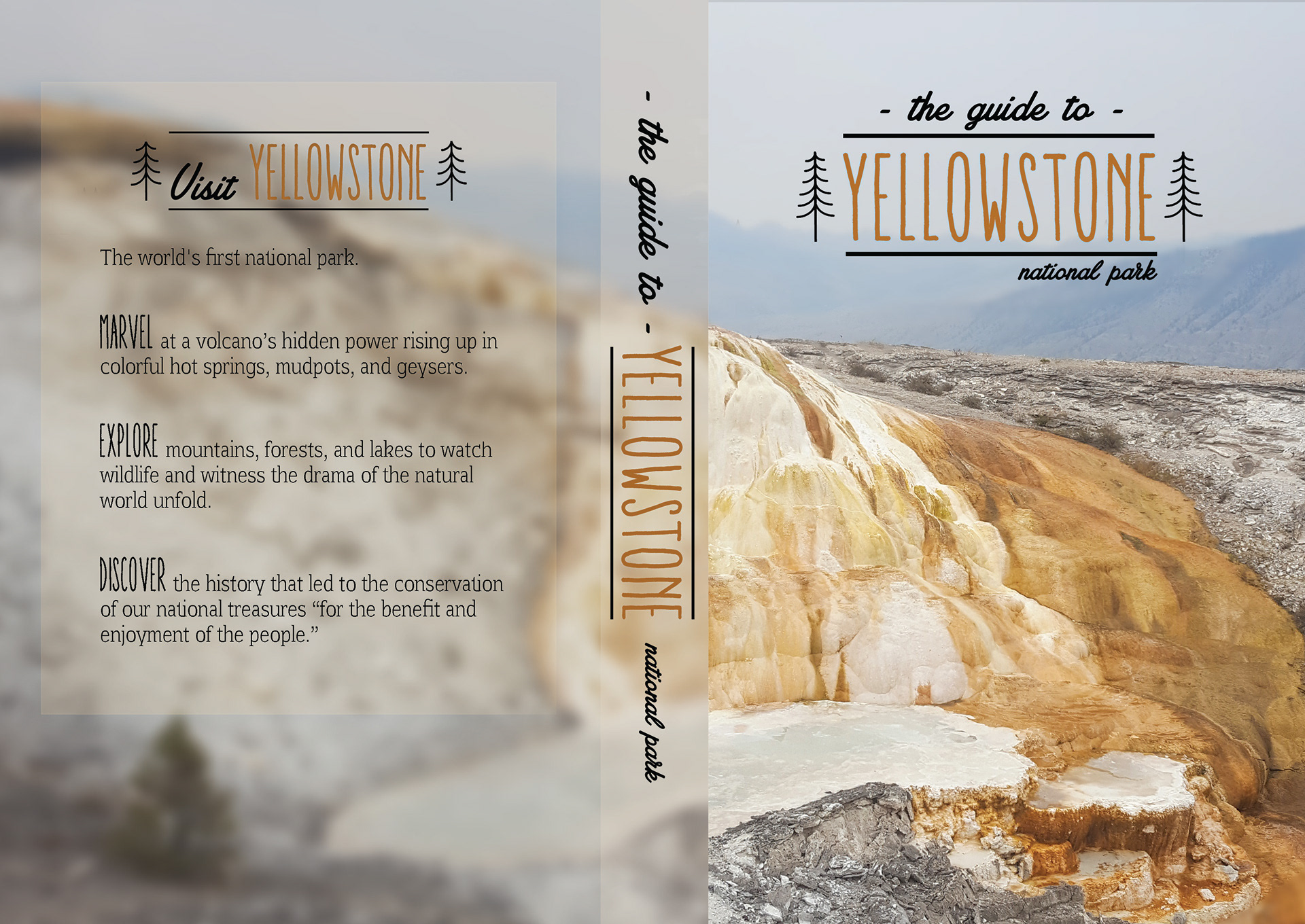 I was thinking which fonts represent adventure and freedom. I decided to use Arcane Ultra and Amplify for their handwriting feeling.